2
Log in
You can log in to the app with BankID or email.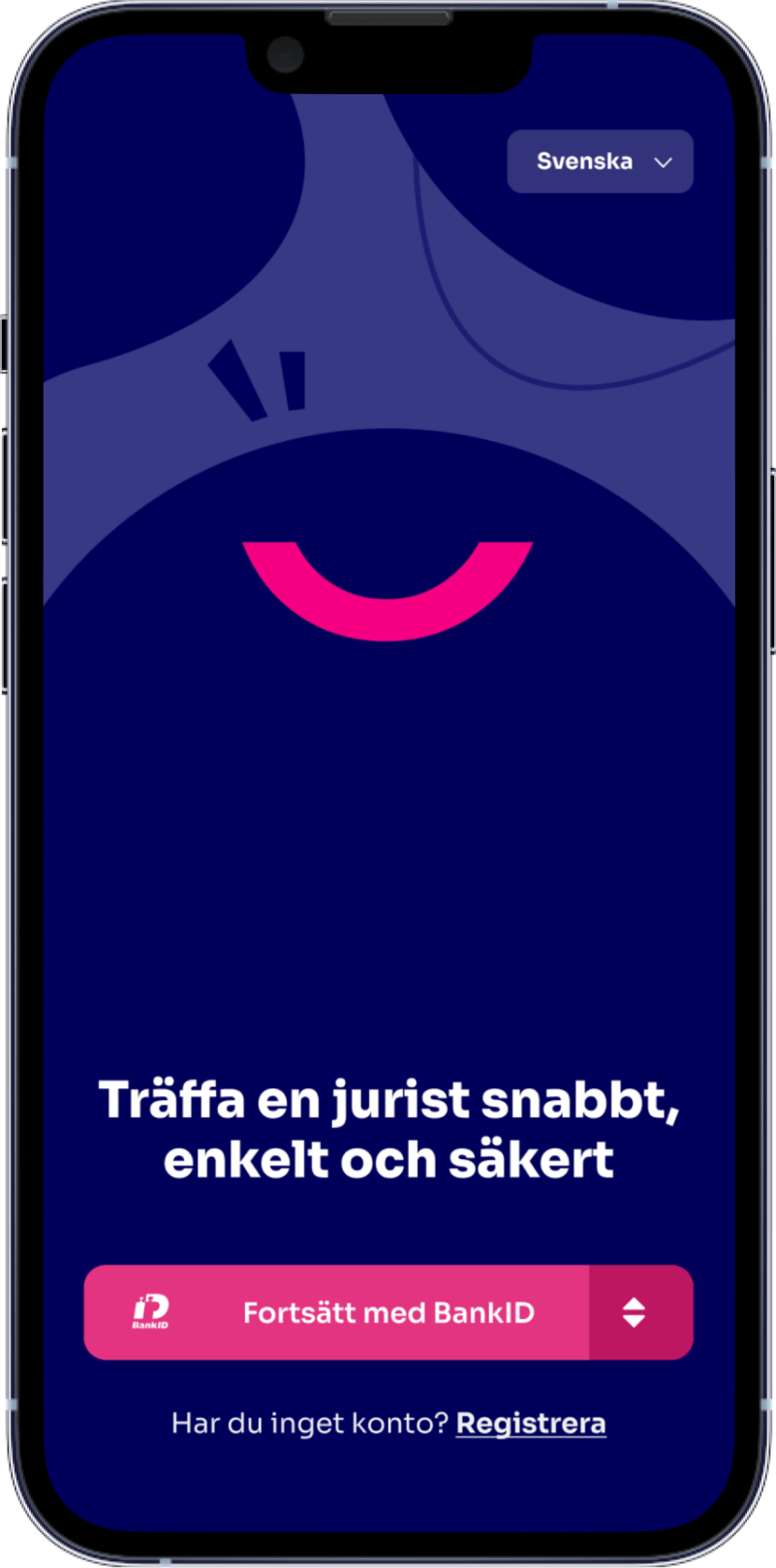 3
Answer a few questions
Answer some questions about your case and let us recommend the most suitable lawyers. You can also choose to navigate among our lawyers and book the lawyer that suits you and your case best.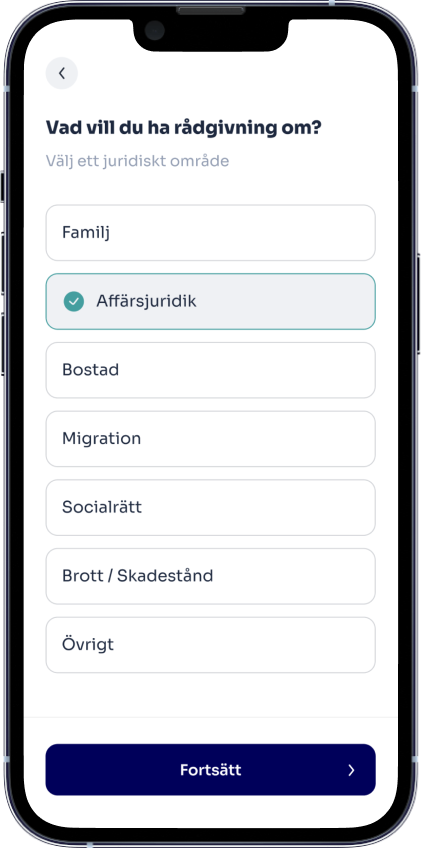 4
Choose a lawyer
Choose the lawyer you would like to proceed with from the list of recommended lawyers or navigate among all our lawyers and choose the lawyer of your choice.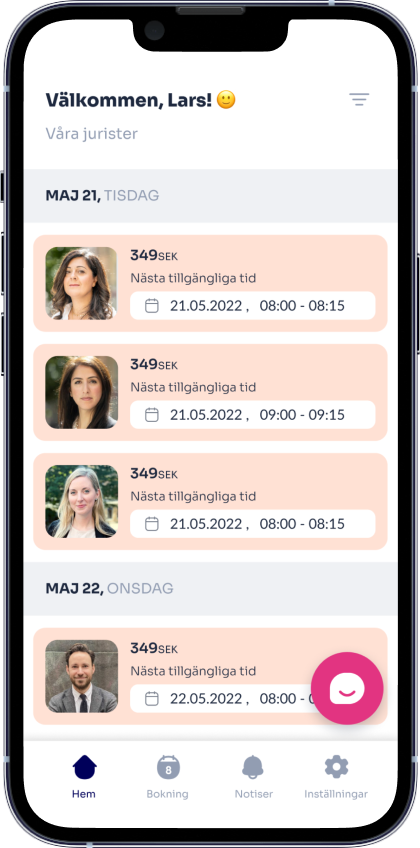 5
Booking and payment
Book your video call with the lawyer. Pay safe, easily and securely with Swish or bankcard.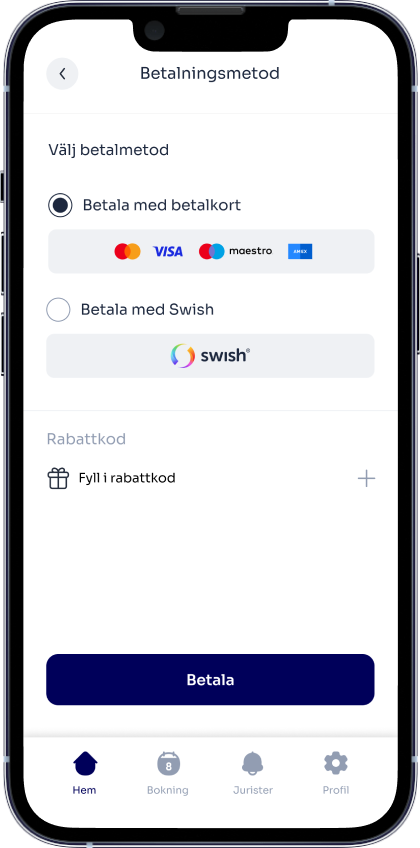 6
See your bookings
See all your bookings, both upcoming and completed under "Bookings" in the menu bar.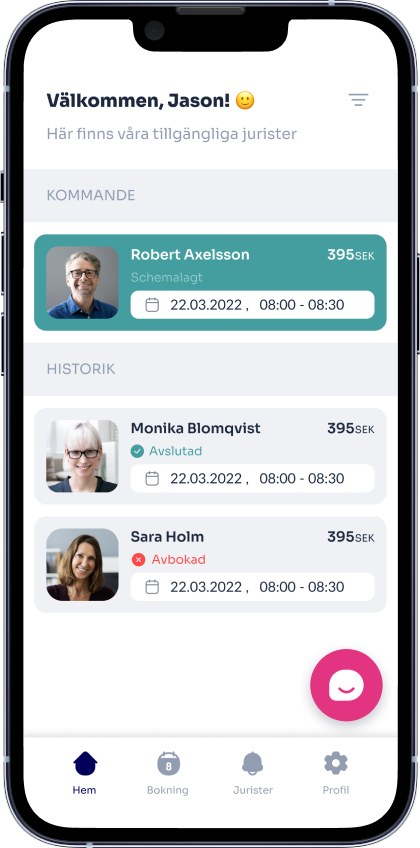 7
Connect to the video meeting
When there are 5 minutes left until your meeting, the "Ready for meeting" button will turn blue. Join the meeting by pressing the button.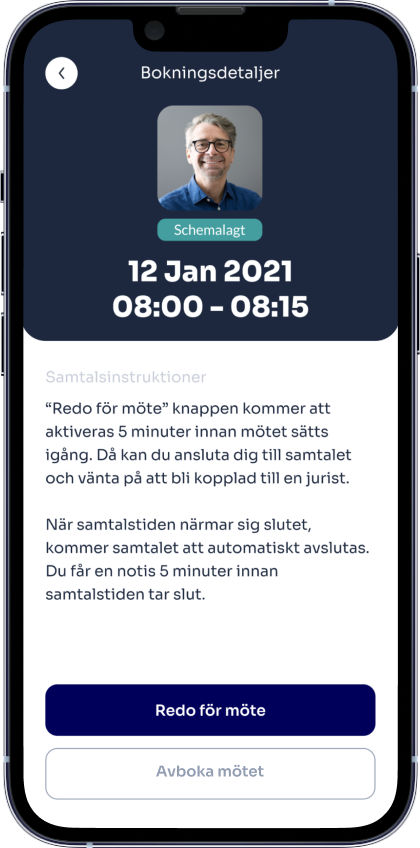 8
Before the meeting starts
When you have pressed the "Ready for meeting" button you will be taken to our virtual waiting room. The meeting will start automatically at the start of the meeting time.
9
The video meeting is conducted
You can now conduct your video meeting with your booked lawyer. If you wish to hire the lawyer, you can agree together with the lawyer on the continued process.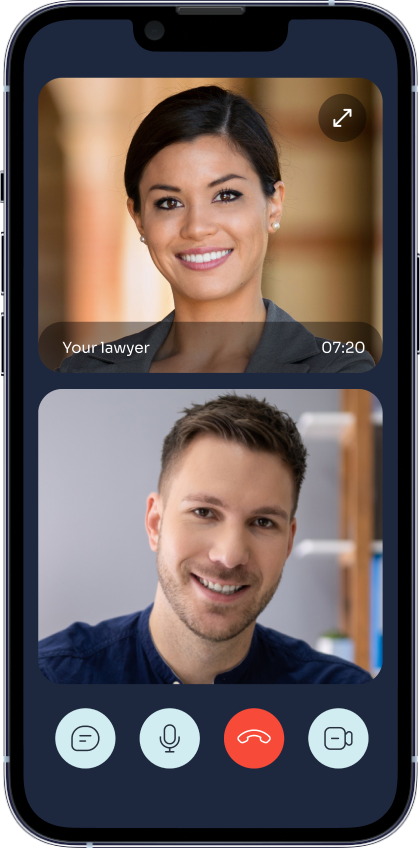 10
Continued need for legal assistance
If you need more help after the conversation, you can of course hire the lawyer you spoke with to help you further in your case. You will then agree together on the further process.